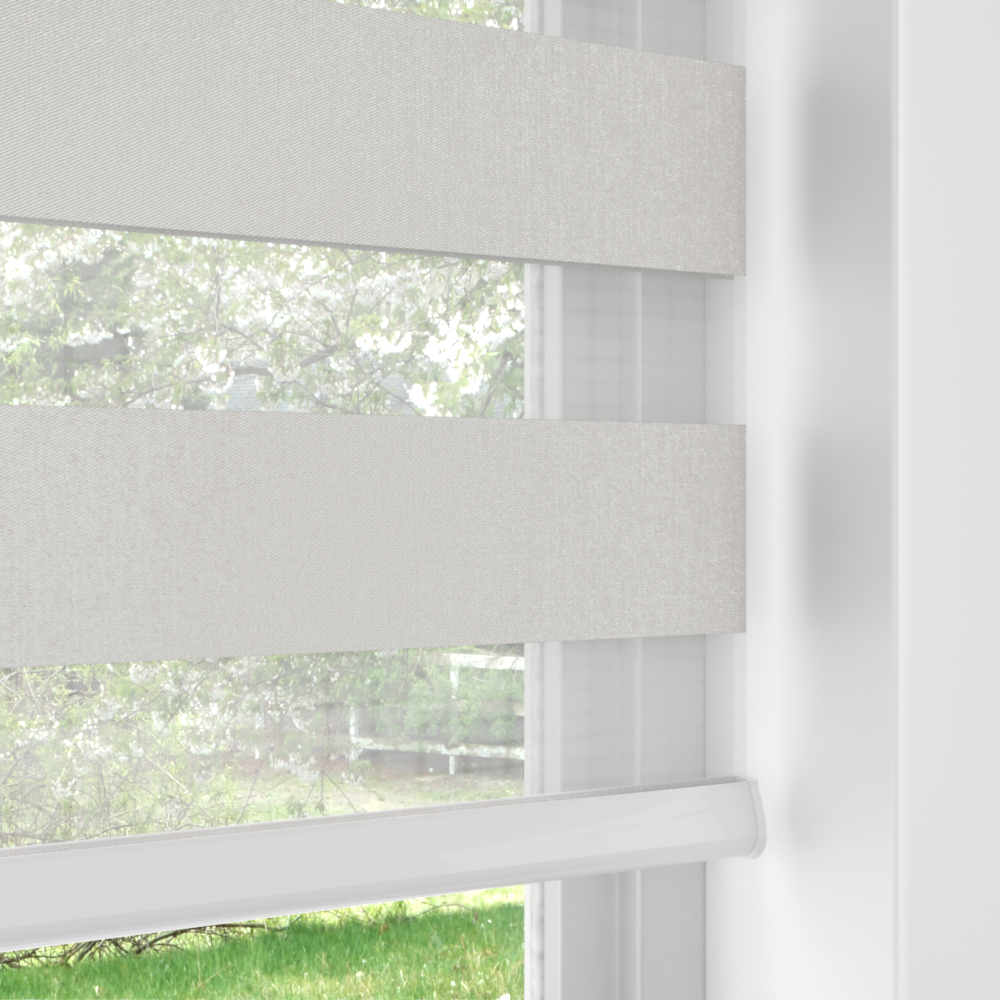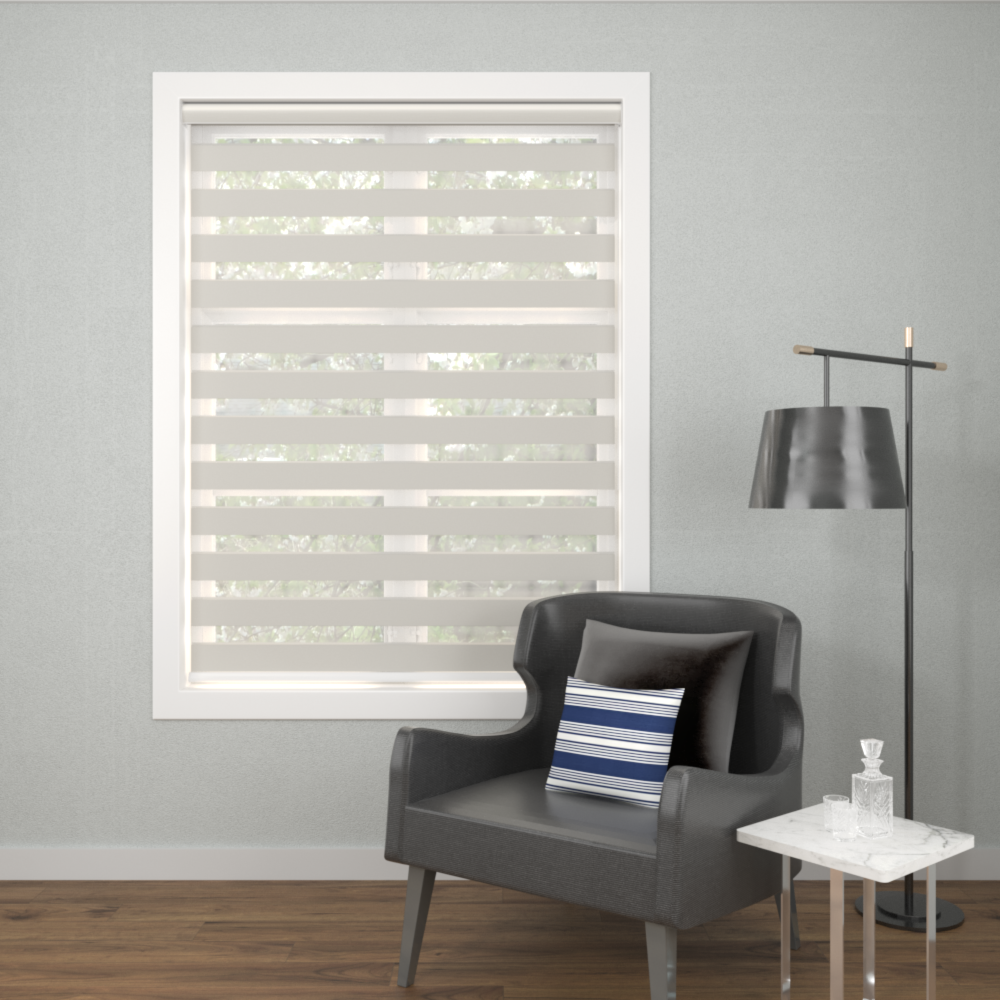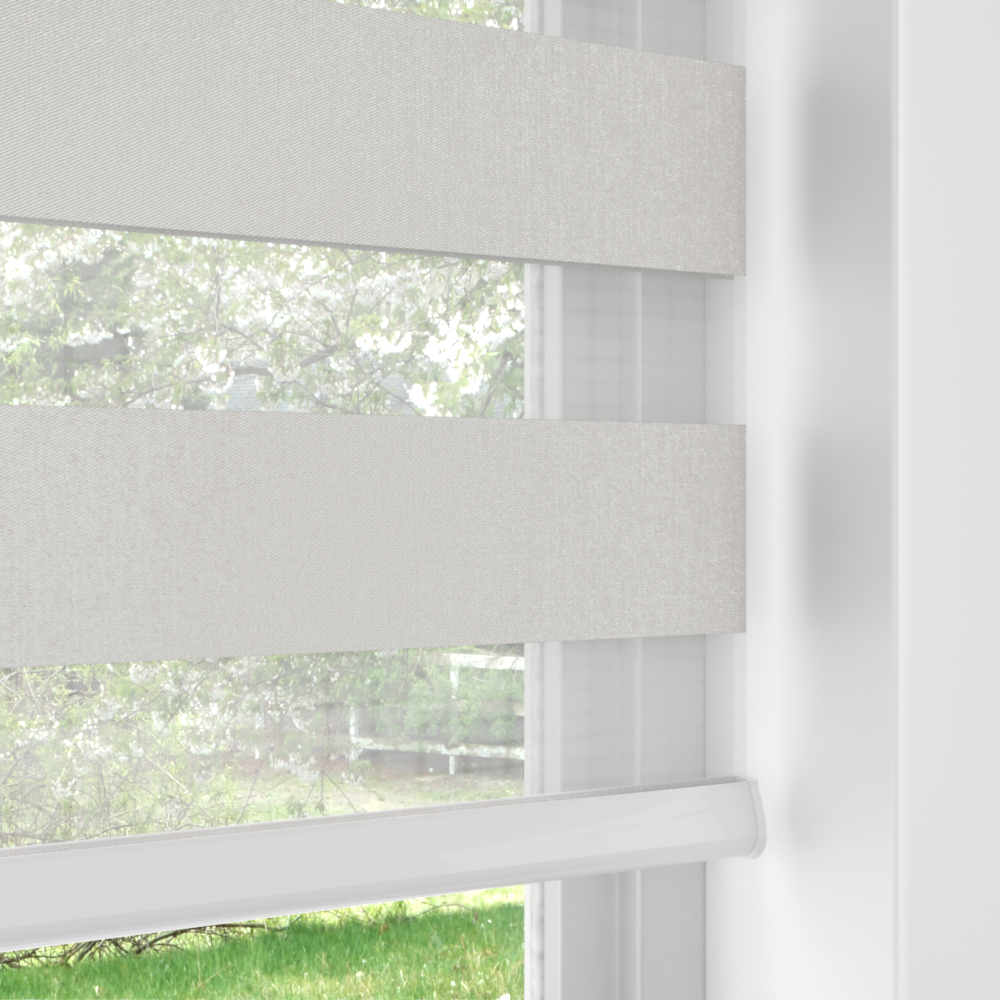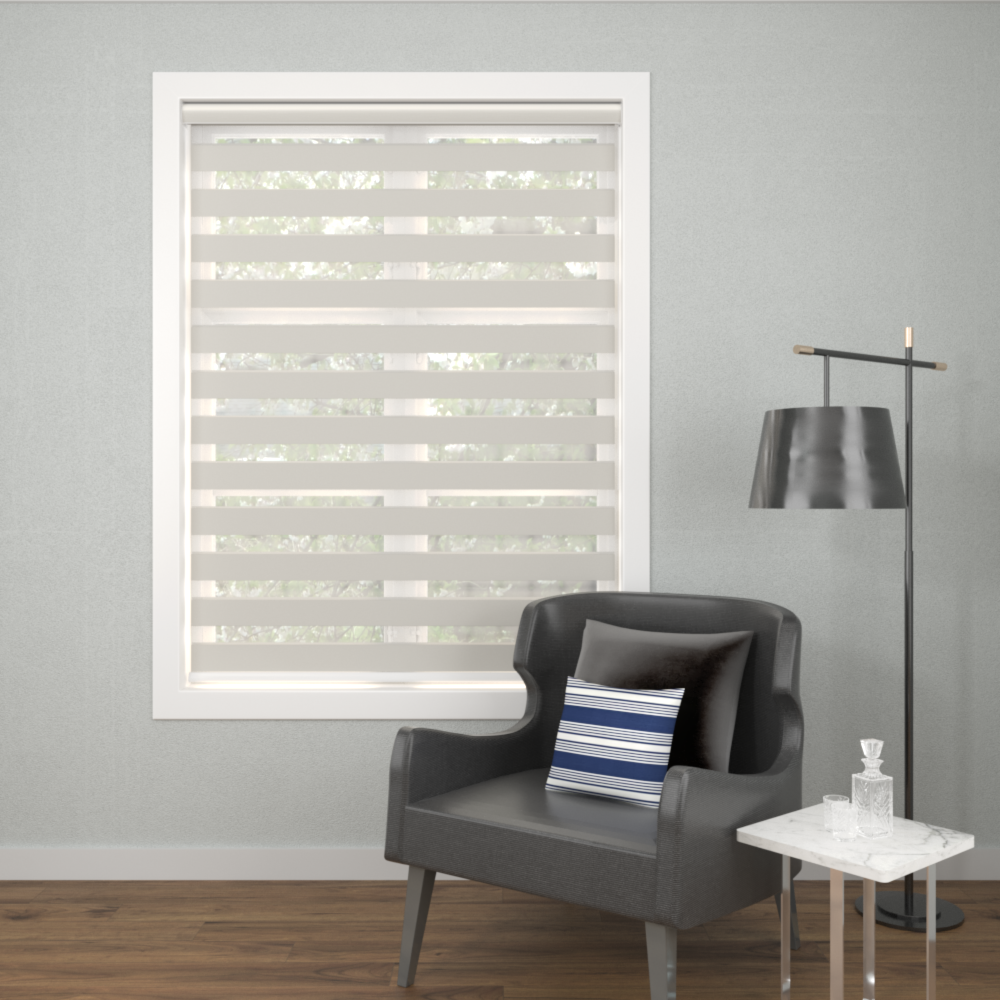 Aspen Blackout Silver
Free Shipping on all orders
Introducing the Aspen Blackout Silver, a chic and modern window treatment solution that effortlessly marries style with functionality. This exquisite shade is part of the esteemed "Aspen Blackout" collection, renowned for its superior quality and design. The Asp... Read more
BLACK FRIDAY SALE 50% + 20% OFF AT CHECKOUT
Available | Ships for free in 3-5 Business Days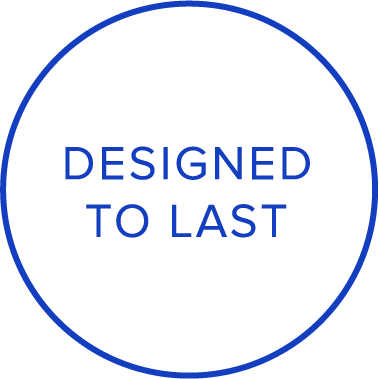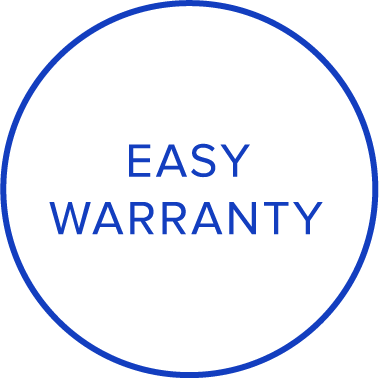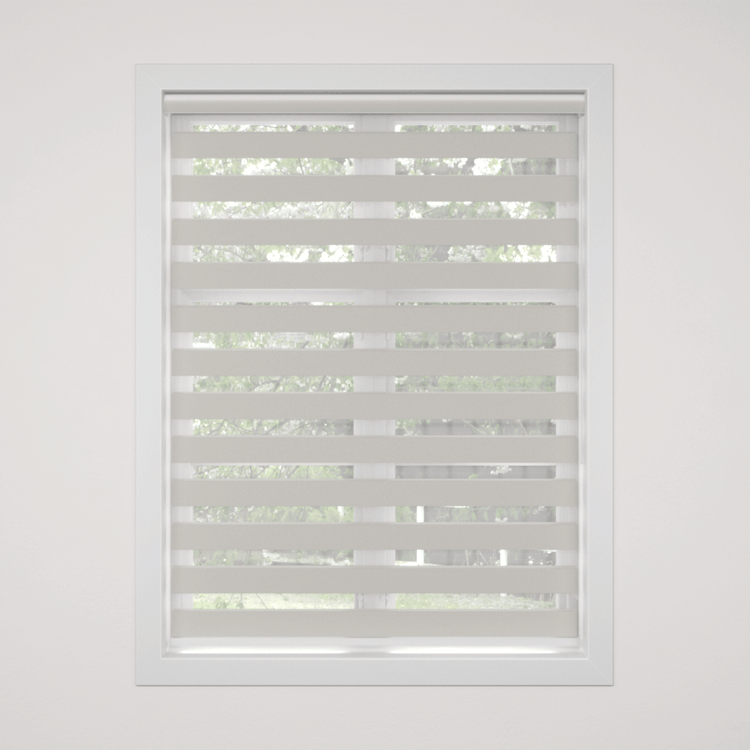 About Aspen Blackout Silver
Introducing the Aspen Blackout Silver, a chic and modern window treatment solution that effortlessly marries style with functionality. This exquisite shade is part of the esteemed "Aspen Blackout" collection, renowned for its superior quality and design. The Aspen Blackout Silver is not just a window shade; it's a statement piece that adds an air of sophistication to any living space.
These room darkening zebra shades boasts a sleek silver hue, radiating an aura of elegance and modernity. This color is carefully chosen to harmonize with a wide array of interior styles, whether you lean towards the contemporary or the classic, making it a versatile selection for any home or office. The silver shade acts as a neutral canvas, effortlessly blending with your existing decor while introducing a subtle touch of sophistication.
Aspen Blackout Silver stands out with its sleek silver hue, radiating an air of enduring elegance and modern style. This color is thoughtfully chosen, effortlessly harmonizing with a broad range of interior design styles, whether your inclination leans toward the contemporary or the classic. Its adaptability makes it a suitable option for both home and office settings. Serving as a neutral backdrop, it effortlessly integrates with your current decor while introducing a subtle hint of sophistication.
What sets Aspen Blackout Silver apart is its craftsmanship, constructed from top-notch materials that guarantee durability and longevity. With its chic design and superior light-blocking capabilities, it offers an effective and stylish solution for your window treatment needs. Choose Aspen Blackout Silver in our blinds zebra shades collection today and experience the perfect blend of elegance, privacy, and functionality in your living space.
Composition
100% Polyester
Opacity
Room Darkening
Available Widths
12" - 96" with Chain Guard
20" - 96" with Motorization
20" - 96" with Motorized Wand
Available Height
12" - 96" with Chain Guard
12" - 96" with Motorization
12" - 96" with Motorized Wand
Solid and Sheer Band Size
Solid Band: 3"
Sheer Band: 2"
Mounting Requirements
Minimum Inside Mount Depth: 2"
Min Flush Inside-Mount Depth: 3 1/8"
Minimum Outside Mounting Surface: 1 1/2"
Control
White Poly Chain
Metal Chain
Motorization
Motorized Wand
Measurement Type
Inside
Outside
Control Side
Right
Left
Hardware Colour
White
Features:
Made to Order: Consciously made upon request, reducing waste.
Easy to Clean: Just feather dust or blow dry!
Made in Canada: 100% handcrafted in our Canadian factory – that's the Easy promise!
Easy Installation: Universal brackets for a quick and easy install!
Made with Quality: Every blinds inspected before shipping!
Why Buy From Easy Blinds?